3881 U.S. 301, Riverview, FL
When it comes to clothes repair in Riverview, no one does the job better or more professionally than the experts at Sun Country Cleaners. We understand that clothes are an investment that you want to have last a long time. We also know that clothes can sometimes become damaged and need repairs in order to keep them in tip-top condition. That is exactly why we have a skilled tailor at our Riverview location to address these problems for you and have your clothes wearable once again.
Sun Country offers so much more than just clothing repair and alterations, though. You can also turn to us for our wash-dry-fold laundry service if you can't seem to find time to do your own laundry in the busy world we live in today. Furthermore, we also proudly offer dry cleaning services. What makes our dry cleaning better than others in the area is that we offer same-day service, and we mean it. If you can have your clothes into one of our locations by 9 a.m. Monday through Friday and 8 a.m. on Saturday; we guarantee that they will be cleaned, pressed and ready for you to pick up by 5 p.m. the very same day.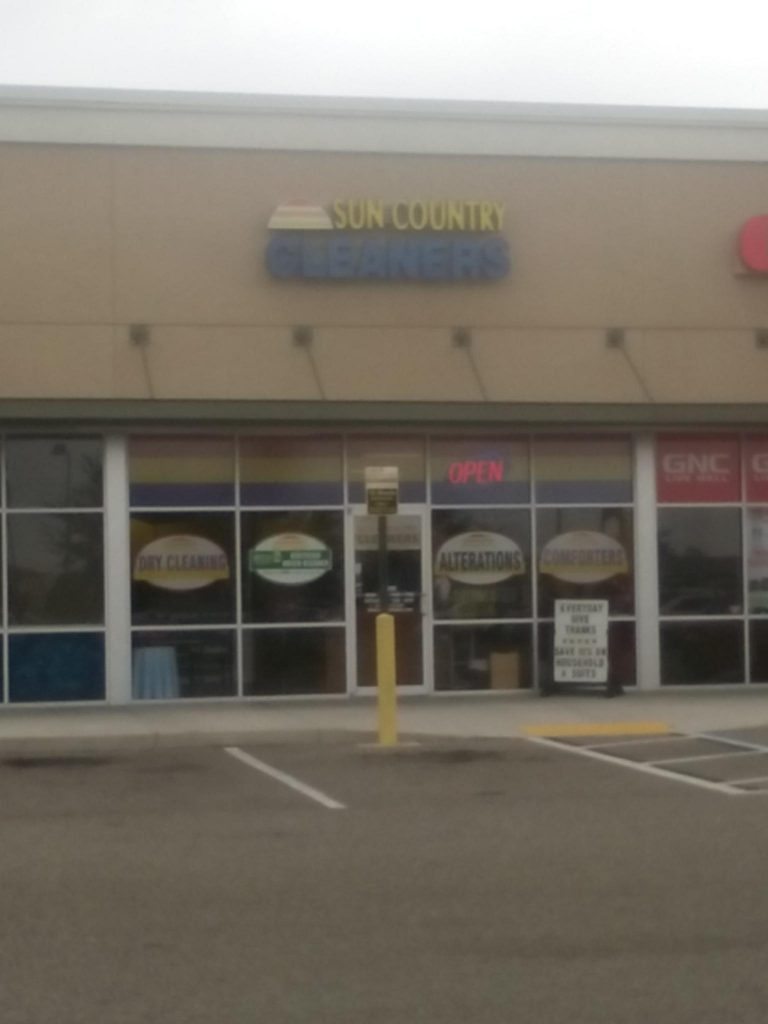 Hours of Operation
Monday–Friday
7:00 AM to 7:00 PM
Saturday
7:00 AM to 5:00 PM
Sunday
Closed
Contact Information
info@suncountrycleaners.com
(813) 487-9967