5427 4th St N, St. Petersburg, FL
If you're looking for dry cleaners near St Pete Beach, turn to Sun Country Cleaners. We have been serving the Tampa Bay area, specifically Pinellas County, for over 30 years, and we've developed a strong reputation in the area. We've built up such a strong reputation because we continuously strive for excellence in quality and customer service. We will make it a point to return your clothes to you as clean as possible.
We take all of our work seriously, especially when it comes to dry cleaning. We use only state-of-the-art technology designed to get your clothes clean without chemically damaging them. All of our employees are highly experienced and they always check each individual garment for specific care instructions to ensure your clothes are cleaned properly. So, the next time you need to have some clothes dry cleaned, let Sun Country provide you with prompt, professional, and friendly service. For more information about Sun Country Cleaners and the services we offer, please contact us today or just stop by one of our several locations near St Pete Beach.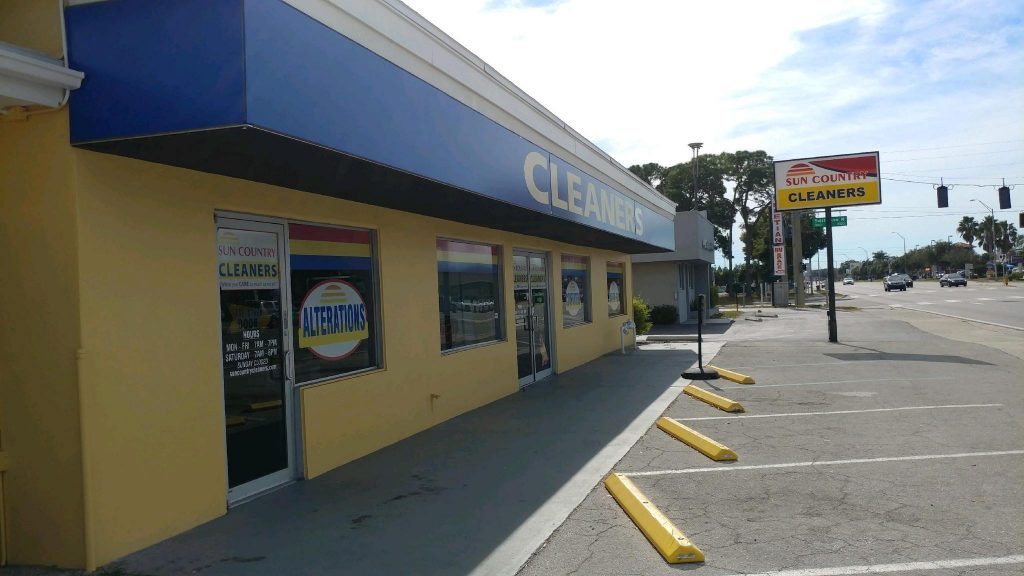 Hours of Operation
Monday–Friday
7:00 AM to 7:00 PM
Saturday
7:00 AM to 5:00 PM
Sunday
Closed
Contact Information
info@suncountrycleaners.com
(727) 522-2429